In this report:
Week in Review -  Bitcoin Best Performing Asset 2023 (Goldman Sachs)
Top 100 Gainers (7-days): Threshold T +93%
Small Cap Gainers (30-days): Tap +4,753% (3rd week in a row)
Monthly Altcoin Pick - Altcoin Pick for January will be released in a few days
---
What's Happened This Week?
The top stories this week:
---
The Opportunity to Make Millions in Crypto:
In 2022, I mentioned we will see the crypto market pick up in early 2023. This was based on the historical pattern seen in prior crypto bear markets.
In this market, Bitcoin, Ethereum and many Altcoin coins are down 70-90% of their prior all-time highs. If you are looking to be making life-changing wealth in the crypto market, you should be buying now in preparation for the next bull run.
It is in the bear market where millionaires are made!
---
Crypto Market at a Glance:
---
Bitcoin & Ethereum Price Movement
Bitcoin price continues to rise for the third straight week, reaching a 90-day high of $23,722 and currently trading at $23,150.
Meanwhile, Ethereum has dropped slightly in value over the last week, currently trading at just under $1,600.
Global cryptocurrency market capitalization is again above the trillion dollar level, sitting at $1.046T.
---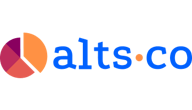 Looking at Alternative Assets?
Looking for some of the hottest investments (outside of crypto), like wine, websites, and even lego, check out alternative assets. Alternative investments include active quick flips, passive buy & holds, and cashflow-producing assets.
---
Top 100 Gainers - Last 7 Days
Over the last 7 days, the biggest gainers (within the top 100):
Threshold (T) +93% - Ranked #94
The T token is a cryptocurrency that serves multiple purposes, including making payments, influencing the direction of the project through voting, and staking for interest and other incentives.
Threshold is one of the most significant Web3 initiatives because of the cross-chain element of the network and the privacy and access control features it employs.
The coin is up 93% in the weekly, becoming the biggest gainer in the top 100 crypto-list.
Aptos (APT) +62% - Ranked #26
For a second week, Aptos has made the list. Aptos is a new, Layer 1 Proof-of-Stake (PoS) blockchain project focused on delivering the safest and most production-ready Layer 1 blockchain in the world. The team includes the original creators, researchers, designers, and builders of Diem, the blockchain that was first built to serve this purpose.
The PoS blockchain can achieve a theoretical transaction throughput of over 150,000 transactions per second (tps) through parallel execution. The cause for the doubling in price over the last week of Aptos is not yet known.
Aptos made a huge splash when it debuted in October 2022. Since then, developers have been busy building out the various facets of the chain's ecosystem, including Non-Fungible Tokens (NFTs).
Fantom (FTM) +35%  - Ranked #40
Fantom is a directed acyclic graph (DAG) smart contract platform providing decentralized finance (DeFi) services to developers using its own consensus algorithm. The FTM (PoS) token forms the backbone of transactions, and allows fee collection and staking activities, along with the user rewards.
eCash (XEC) +28%  - Ranked #62
eCash (XEC), is a rebranded version of Bitcoin Cash ABC (BCHA), which is itself a fork of Bitcoin (BTC) and Bitcoin Cash (BCH). This project calls itself a "cryptocurrency that's designed to be used as electronic cash." eCash strictly aims to be a means of transaction used to pay for goods and services. eCash was recently listed on three exchanges which is attributed to its increase in price.
---
Do You Own a Hardware Wallet?
If you own crypto, you need a hardware wallet. Period. Hardware wallets (also known as cold storage) are the best devices to keep your crypto investments safe and under your personal custody.
My favorite hardware wallet is Trezor as I own both the Model T and One. The Trezor suite also offers the ability to exchange cryptocurrencies within your portfolio without the need for any KYC, helping to keep you and your transactions safe and anonymous.
Biggest Small Cap Gainers in the last 30 days
The greatest gains within the cryptocurrency market are within the nano, micro & small market capitalized projects.
Best Performing Small Cap projects over the last 30 days:
It's interesting to note that three crypto exchanges make the list this week (TETHYS, FLEX & PSWAP) as well as two AI projects (DBC & AIRI).
Best Performing Altcoin  - Tap (XTP)
For the third week in a row, Tap has made the list. Tap is a downloadable mobile app that functions as a financial platform "Built for you", allowing users to trade and exchange fiat to crypto (on the go). It is regulated in EU/EEA for fiat under an E-Money license.
This micro-cap project currently has a market cap of $62 million and the token is currently trading at $0.016.
The Small Cap Market
The small-cap market is where you will find the next big trends and developments within the crypto space. Below are the sectors we are focusing on in 2023:
Trending Sectors for 2023
We predict the projects with the greatest growth potential to originate from these sectors:
Every week we review and analyze low-market-cap cryptos looking for the next low-cap gem and every month we research the cryptocurrency marketplace for the next successful cryptocurrency project and announce it to our subscribers as our Monthly Altcoin Pick.
To get access to our past and upcoming Altcoin picks, be sure to signup as a paid subscriber.
Monthly Altcoin Pick:
We will be releasing our Altcoin pick for January in the next few days. If you would like access to this and prior Altcoin Picks, please consider becoming a member.
Our Altcoin Picks for the prior months can be found here.
If you would like to support this publication and have access to member benefits, such as our monthly Altcoin Pick, signup here.
Thanks and appreciation to all our members!
Until the next report,
Richard
Comments