Merry Christmas and welcome to our weekly crypto market report.
In this report:
The Week in Review -  The FTX saga continues - SBF out on $250M bail
Top 100 Gainers (Last 7-days) - XDC Network leads the Charts
Small Cap Gainers (Last 30-days) - AI, DeFi & Web3 continue trending upward
Monthly Altcoin Pick - December Altcoin Pick to be released in a few days
What's Happened This Week?
A list of the top stories for this week:
---
Top Performing Altcoin
+671%  (30-days) VAIOT (VAI) - Nano-Cap:
VAIOT combines Artificial Intelligence and Blockchain to develop a portfolio of business-oriented Intelligent Virtual Assistants serving both consumers and businesses. It offers AI-based legal services such as intelligently creating custom contracts and an intelligent, digital channel for B2C and C2C transactions between the users with incentive programs utilizing VAIOT's Blockchain and VAI Tokens.
VAIOT has a market cap of just under $10M and is one of many examples of AI technology being harnessed by the blockchain, with AI likely becoming the next big trend for 2023.
For more information, check out Small Cap Gainers (30 days) at the bottom of this post.
---
Bitcoin & Ethereum Price Movement
Over the last week, we continue to see marginal movement in both the price of Bitcoin ($16,875) and Ethereum ($1,222), a change of +1% and +3% respectively.
---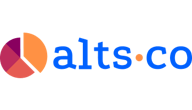 Looking at Alternative Assets?
Looking for some of the hottest investments (outside of crypto), like Wine, Websites, and even Lego, check out alternative assets. Alternative investments include active quick flips, passive buy & holds, and cashflow-producing assets.
---
Top 100 Gainers - Last 7 Days
Over the last 7 days, here are the biggest gainers (within the top 100):
XDC Network (XDC) +14.4%  - Rank #82
XDC again makes the list this week, increasing in rank to 82nd rank (from 91). The XDC Network is an enterprise-grade, EVM-compatible blockchain equipped with interoperable smart contracts.
XDC is also a popular Masternode, with over 260 masternodes online.
Hummingbot, a DeFi market-making platform that launched a 12-week liquidity mining campaign for XDC, is likely the reason for the continued increase in value.
Helium (HNT) +10.5%  - Rank #96
Helium (HNT) is a decentralized blockchain-powered network for the Internet of Things (IoT) devices and has popularized passive income through the use of its nodes. Nodes come in the form of 'Hotspots', which are a combination of a wireless gateway and a blockchain mining device whereby users who operate nodes (like mining) can earn rewards in Helium's native token, HNT.
The increase in the price of HNT has been attributed to news of its migration to Solana in Q1 2023.
Cronos (CRO) +7.7%  - Rank #28
Cronos is a project developed by Crypto.com, primarily for the users of Crypto.com, a trading and financial services company. CRO owners can stake their coins on the Crypto.com Chain to act as a validator and earn fees for processing transactions on the network.
The increase in the value of CRO is attributed to the news of a Crypto Land sale by Crypto.com, beginning on December 15th.
THORChain (RUNE) +6.7%  - Rank #70
THORChain is a decentralized liquidity protocol, providing users the ability to swap one asset for another in a permissionless setting, without needing to rely on order books to source liquidity.
Two months ago, THORChain suffered a 20-hour chain pause which resulted in a significant decline in their token price. Subsequent to the event, the price of THORChain has continued to increase.
Largest Small Cap Gainers in the last 30 days
The greatest gains within the cryptocurrency market are within the nano, micro & small market capitalized projects.
Despite the current bear market, these are the small market cap projects that have performed well over the last 30 days:
The two biggest gainers in the last month have been within the AI space, with VAI increasing by +671%.
With the release of ChatGPT a few weeks ago, the world's attention has been focused on its incredible capabilities and it's only a matter of time before we begin to see more blockchain-based AI projects. I believe AI-based blockchain projects will be one of the biggest trending sectors within the industry, followed by  DeFi and Web 3.0.
Almost every week a new and upcoming AI project makes this list, giving credence to AI becoming one of the biggest trends for 2023.
Every week we review and analyze low-market-cap cryptos looking for the next low-cap gem and every month we research the cryptocurrency marketplace for the next successful cryptocurrency project and announce it to our subscribers as our Monthly Altcoin Pick.
To get access to our past and upcoming Altcoin picks, be sure to signup as a paid subscriber.
Monthly Altcoin Pick:
We will be releasing our Altcoin pick for December at the end of the month. If you would like access to this and prior Altcoin Picks, please consider becoming a member.
Our Altcoin Picks for the prior months can be found here.
If you would like to support this publication and have access to member benefits, such as our monthly Altcoin Pick, signup here.
Thanks and appreciation to all our current members!
Merry Christmas and Happy New Year to everyone!
Until the next report,
Richard
Comments