Table of Contents
In this report:
The Week in Review -  $28 Billion Pumps into Crypto Market (in 24 hours)
Top 100 Gainers (Last 7-days): Gala +102%
Small Cap Gainers (Last 30-days): Tap +2,190%
Monthly Altcoin Pick - January Altcoin Pick to be released in 2 weeks
---
What's Happened This Week?
The top stories this week:
---
Crypto Market at a Glance:
---
Bitcoin & Ethereum Price Movement
In the last week, we have seen a significant recovery in the crypto market. Bitcoin is up +23.5% ($20,945) and Ethereum is up +22.7% ($1,554) over the last 7-days.
The recent crypto market gains we have seen in the last week are mainly attributed to the positive macroeconomic factors that hint at a slowdown in inflation and, consequently, influence the Federal Reserve monetary policy. Notably, the current momentum emerged following the positive jobs data for December 2022.
---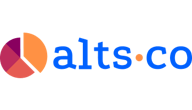 Looking at Alternative Assets?
Looking for some of the hottest investments (outside of crypto), like wine, websites, and even lego, check out alternative assets. Alternative investments include active quick flips, passive buy & holds, and cashflow-producing assets.
---
Top 100 Gainers - Last 7 Days
Over the last 7 days, the biggest gainers (within the top 100):
Gala (GALA) +104%  - Ranked #90
Many NFT and metaverse tokens/coins experienced a huge pump in price at the beginning of this month with Gala Games doubling in price over the last week.
Gala games is a decentralized gaming platform offering a multitude of games for players to choose from. The massive spike in the price of the token is attributed to a supposed tweet (which was subsequently deleted) about a partnership with The Rock and Mark Wahlberg.
Aptos (APT) +103% - Ranked #44
Aptos is a Layer 1 Proof-of-Stake (PoS) blockchain with a vision to bring Web 3 and DApps mainstream. The PoS blockchain can achieve a theoretical transaction throughput of over 150,000 transactions per second (tps) through parallel execution. The cause for the doubling in price over the last week of Aptos is not yet known.
Solana (SOL) +64%  - Ranked #11
Solana, once a very popular NFT platform has taken significant losses over the last month, recovering significantly (+64%) over the last week, alongside the surge in the crypto market.
Decentraland (MANA) +64% - Ranked #42
The second metaverse project on this list Decentraland, increased over 64% in the last week. Decentraland is a popular virtual reality powered by the Ethereum blockchain where users are able to create, experience and monetize content and applications.
The Decentraland token has been in an uptrend since the beginning of this year. This rally, backed by the increasing volume of activity, reflects a sustained recovery for MANA coin holders.
Biggest Small Cap Gainers in the last 30 days
The greatest gains within the cryptocurrency market are within the nano, micro & small market capitalized projects.
Best Performing Small Cap projects over the last 30 days:
VAI makes the list (3rd week in a row) with +643% (30 days)!
Best Performing Altcoin - Tap (XTP)
Tap is a downloadable mobile app which functions as a financial platform "Built for you", allowing users to trade on the go. It is regulated in Eu/EEA for fiat under an E-Money licence.
This micro-cap project currently has a market cap of $31 million and the token is currently trading at $0.008.
The Small Cap Market
The small-cap market is where you will find the trends of the future and for 2023. We predict the trending projects for 2023 to include: AI, DeFi, and Web 3.0.
Every week we review and analyze low-market-cap cryptos looking for the next low-cap gem and every month we research the cryptocurrency marketplace for the next successful cryptocurrency project and announce it to our subscribers as our Monthly Altcoin Pick.
To get access to our past and upcoming Altcoin picks, be sure to signup as a paid subscriber.
Monthly Altcoin Pick:
We will be releasing our Altcoin pick for January in two weeks. If you would like access to this and prior Altcoin Picks, please consider becoming a member.
Our Altcoin Picks for the prior months can be found here.
If you would like to support this publication and have access to member benefits, such as our monthly Altcoin Pick, signup here.
Thanks and appreciation to all our members!
Until the next report,
Richard
Comments