In 1988, the cover of The Economist was titled "Get ready for a world currency". The magazine cover showed a phoenix rising from the ashes of burning US currency.
The first sentence of the Article began with:
Thirty Years from now, Americans, Japanese, Europeans and people in many other rich countries ...will be paying for their shopping with the same currency"
The author continues to suggest a single unified currency that would ease the challenges and difficulties of international financial transactions.
The author also mentions a world connected like never before. Instead of the Yuan, Dollar, or Euro, this new form of currency, a "phoenix coin" would dominate. This new coin would replace the existing financial system and there would be no need for expensive international currencies or cumbersome money wires. Everyone would be using the same coin/currency.
Now just over 30 years later, this 'prediction' is now becoming a reality.
It's important to realize this article was written during the early days of the internet and well before the world had ever heard of Bitcoin or cryptocurrency - Bitcoin only came into existence during the 2008 financial crisis.
What this article envisioned is now coming true.
Beginning this November...
A new international standard for cross-border payments called ISO 20022 will be replacing the 50-year-old SWIFT international and cross-board payments system and implemented using blockchain technology.
As part of this new standard, there are already a handful of cryptocurrencies that are ISO 20022 compliant.
Of notable mentioned is Stellar (XML), whose logo is eerily similar to the logo on the coin of the Pheonix (see below):
While I won't get into the implications of what this means, such as this new financial system planned at least 33 years in advance, what is of more importance to the investor, is the investment opportunities this new financial system will bring.
What is Stellar (XLM)?
In case you haven't heard of Steller, it is one of the few IS0 20022 compliant cryptocurrencies which will be part of this new financial system. Stellar is a peer-to-peer (P2P) decentralized network with the purpose of connecting the world's financial systems and ensuring a fast and transparent protocol for payment providers and financial institutions.
Here is a List of the ISO 20022 compliant cryptocurrencies.
The ISO 20022 standard are the rules and language for cross-border and international payments. It's the mechanism to connect financial institutions and central banks. However, for this new financial system to be implemented, central banks must also move towards a new 'digital currency' (with the help of the blockchain).
CBDCs in Development - Worldwide.
The last piece of this puzzle are Central Bank Digital Currencies (CBDCs). A CBDC is a new type of central bank currency that harnesses the power of the blockchain to create a digital currency.
With the standard for international payments (ISO 20022) being implemented in November, Central banks will now have the standards in place for cross-border international payments for their digital currency.
The move to CBDCs is expected to be a step toward replacing the current fiat-based currency and most all countries which have a central bank are already underway towards developing their own CBDC.
China is leading the pack and already has a pilot program in place!
New Global Reserve Currency
The creation of CBDCs will also allow alliances like BRICS (Brazil, Russia, India and South Africa) to create their own 'alliance currency', with Russia recently reporting with the help of BRICS, will be creating their own New Global Reserve Currency.
While the ushering in of a new digital currency won't happen overnight, November marks the beginning of the implementation of the ISO 20022 Standard - notice the year 2022 embedded in the name of the standard.
Even the recently appointed new prime minister of the UK, Rishi Sunak is already publically supporting this new initiative.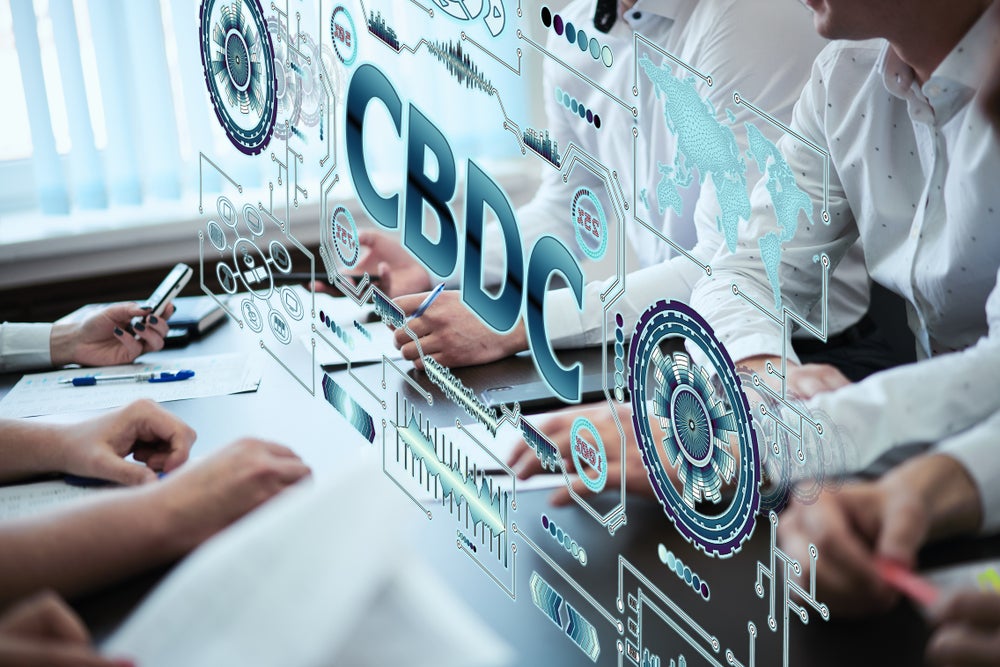 The Opportunity for Investors
This push towards a new ISO standard and the implementation of CBDCs will create many opportunities for investors.
Three months ago, we recommended Quant (ISO 20022 compliant crypto) to our subscribers and it has almost 2x in price - while the rest of the crypto market has continued to move sideways. It's expected the price of Quant to continue to rise for both the short and long term as the utilization of its blockchain continues to grow.
If you would like to hear about our next Altcoin Pick, be sure to signup as a paid member.
Join Us as we release our next Altcoin Pick
We will be releasing our Altcoin pick for October at the end of this month. If you would like to get access to our October Altcoin Pick and help support this publication,  signup here.
---
Trending Cryptos (Top 100) - 30 Days
While Bitcoin and Ethereum have traded sideways over the last 30 days, there have been some significant gains in the top 100 cryptos (by market cap).
Here are the top 5 trending cryptos:
Huobi Token (HT) +92%  - Ranked #40
Huobi Token (HT) is the native token for the crypto exchange Huobi Global. The price of Huobi's native token has skyrocketed over the past few weeks upon news of Justin Sun reportedly becoming one of the largest holders.
Casper (CSPR) +63% - Ranked #75
Casper is a decentralized layer one Proof-of-Stake blockchain built off the Casper CBC specification. Casper is designed to accelerate enterprise and developer adoption of blockchain technology.
Quant (QNT) +54% - Ranked #30
Quant is an interoperability solution, that aims to connect blockchains and networks on a global scale. It is the first project to solve the interoperability problem through the creation of the first blockchain operating system. It is also ISO 20022 compliant and a major player in cross-border payments.
Maker (MKR) - #54
Maker (MKR) is the governance token of the MakerDAO and Maker Protocol — respectively a decentralized organization and a software platform.
Small Cap Gainers in the last 30 days
The market has continued to move sideways over the last month with the majority of all sectors suffering either sideways or downward.
The greatest gains within the cryptocurrency market during this time have been within the nano, micro & small market capitalized projects.
Here are a few low-market-cap projects that have performed well in the last 30 days:
It's worth noting, this week four of the five best-performing small to micro-cap crypto projects are within the investing space (DeFi & Trading Platforms).
Every week we review and analyze low-market-cap cryptos looking for the next low-cap gem. To find out our next altcoin pick, be sure to signup as a paid subscriber.
Monthly Altcoin Pick:
We will be releasing our Altcoin Pick for October at the end of the month. To gain access to prior Altcoin Picks, click here.
During this bear market, we take a conservative approach towards our Altcoin Picks choosing higher market capitalization projects with long-term growth potential (hint: ISO 20022 compliant).
If you would like to support this publication and have access to member benefits, such as our monthly Altcoin Pick, signup here.
Until the next report,
Richard
Comments